Physical Science
Physical Science is an excellent text for middle school-aged students.
ISBN 978-0-9981699-4-1
Description
View Errata | View Tips and Tools
Combining mastery-learning and a unique textbook philosophy, this physical science course helps students break the Cram-Pass-Forget cycle so that they truly learn and retain course material.
This physical science text is designed for grades 6-8. Physical Science is beautiful and organized around the principles guiding all Centripetal Press texts: Mastery, Integration, and Wonder.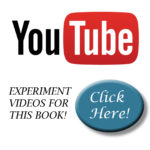 Good science instruction should draw students upward into the adult world of scientific inquiry. We start with a proven mastery-learning paradigm: through a carefully crafted program, students continually learn and build on their learning, re-encountering key concepts and practicing scientific skills so that they become settled in the student's mind.
Mastery learning requires ongoing review even as new material is presented. It also takes culling the material down to a manageable amount that an average student can actually master in the course of a year. This means that Centripetal texts are serendipitously smaller than the usual 8-10 pound tomes. Better, more enduring learning takes place when the student goes deeper with a moderate amount of material rather than trying to cover too many topics too rapidly or shallowly.
Each chapter begins with a list of quantifiable learning objectives and important vocabulary. Chapters also include periodic Learning Checks which provide a moment to stop and review. There are 12 "Experimental Investigations" included with the book, not in a separate manual, with instructions and materials listed. The teacher's version of the experiment is on the Digital Resources. Some experiments are demonstrated on Youtube videos. Some experiments require the use of special "widgets" which are available for purchase in the Special Parts Kit. These can be fashioned at home by a handyman if one is available; schematics are provided in the Digital Resource to make them.
Integration is the inclusion of material across subjects relevant to the topic in the text: the history behind the science, grade-level mathematics, written and verbal English language skills, and measurement skills. Physical Science in particular even includes some discussion of epistemology (what kind of knowledge science gives us). References from the humanities are used where appropriate to add greater dimension, to humanize and decompartmentalize science, references to art, music, architecture, technology, and literature.
Finally, this book strives to convey a sense of wonder at the amazing universe. This text devotes space in chapters 4 and 7 to a discussion about the presence of order in the universe. It also discusses the nature of theories, facts, truth, hypotheses, and the nature of scientific knowledge. 
Physical Science is beautiful inside and out. With a mature, developed sense of aesthetics, this book is tidy and attractive. Students love the personal style of the narrative in which the author concisely and accurately explains the concepts with evident wonder and excitement at the marvels of the world.
** Note: This book is produced by print-on-demand service and may take 2-4 weeks to ship. Call us for drop-shipping options.